SPA: Healing Object

Jasmine Reiko
Pecorino

August 20 – September 17, 2022

Opening Saturday August 20, 6–9pm

Hours
Friday 5–8pm
Saturday 5–8pm

Aupuni Space presents
SPA: Healing Object
, an exhibition by Jasmine Reiko and Pecorino.
SPA: healing object
is a meditation on the function of shrines as a techno-spiritual, ambient and virtual process. Shrines are regarded as Holy Place due to associations with a Certain Divinity, a Sacred Person or Relic, or marked by a building or Other Construction. The experience is furnished with artifacts of release, elation, and being nothing, nowhere.
What do shrines and spas have in common? They offer its user, believer, and guest a state of impermanence and relaxation all in one place, embedded in ritualistic repetition and mantra. They offer space for healing and self help; this can be dirty and disturbing, refreshing and restorative. Healing is something that hurts, the act of recovering one's instinct to presence in the process of decay. Sometimes self care is self harm.
SPA
considers the energy of accumulation/collecting for no reason, of taking/investing for no reason, of reverence both private and public, of extending and sustaining the idea of shrines past its physical site and into a atmosphere that is all accessible yet chaotic in its freedom and lavish insistence in the now.
rest, repent, relax, redeem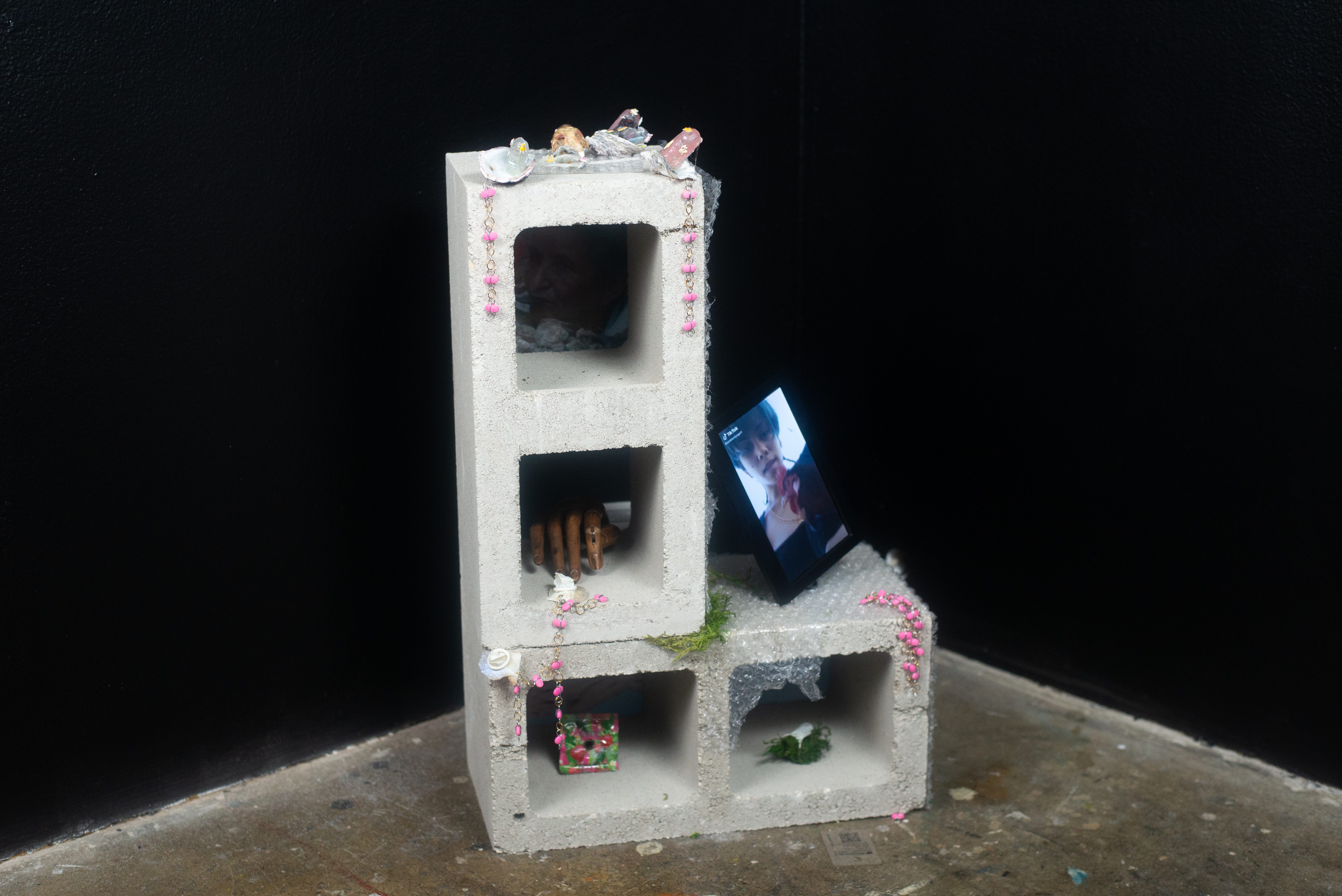 SPA: healing object
is part of our studio residency program, which includes
Forever 2021
and
Remote Control
. Mahalo to Drew Broderick, Alec Singer, Jason Chu, Fishschool, Vincent Bercasio and Ayaka Takao for their support on this exhibition.
Documentation courtesy of Vincent Bercasio.