Exit 8

Claudia Kogachi

June 30 – July 19, 2023


Hours
Wed 11–3pm
Fri 3–7pm
Sat 11–3pm

Obaachan calling Aunty Wena,
2023
Acrylic on canvas, 9x11"
framed by Josephine Jelecich
Aupuni Space is proud to present a debut solo exhibition by Tāmaki, Aoteoroa based artist
Claudia Kogachi
. While in residence with TRADES A.i.R. for the past six weeks, Claudia developed a new series of paintings of her Obaachan, a longstanding subject of past works along with her Ojiichan, who passed in 2019. Following a series entitled
Obaachan During the Lockdown,
presented in 2020, which depicted her quotidian existence alone in Wahiawa;
Exit 8
shows Obaachan welcoming her granddaughter again as they reunite face to face in the same house Claudia has been visiting all her life. Picking puakenikeni from a blooming tree in the yard; eating out together at Japanese BBQ, or Obaachan pausing their interaction to answer a call on her Motorola—their daily interactions are celebrated in vivid color.
This series also marks Claudia's first time being able to make work in studio on paintings in Hawai'i since establishing herself as a professional artist, and while being able to spend time in Wahiawa. Heretofore, her representations of her Grandparents lives and her connection to Hawaiʻi had always been realized from afar. Being able to exhibit these works in Hawai'i provides a different connection with audience than possible anywhere else; firstly, with her extended family, and second in how anyone local will recognize the visual cues, obvious and subconscious, embedded in the work. This series continues to honor Claudia's grandparents and their house in Wahiawa—and to observe the outsized importance of small moments.
Mahalo to U.H. Department of Art and Art History, and Ruth Foundation for the Arts, for their support of this project.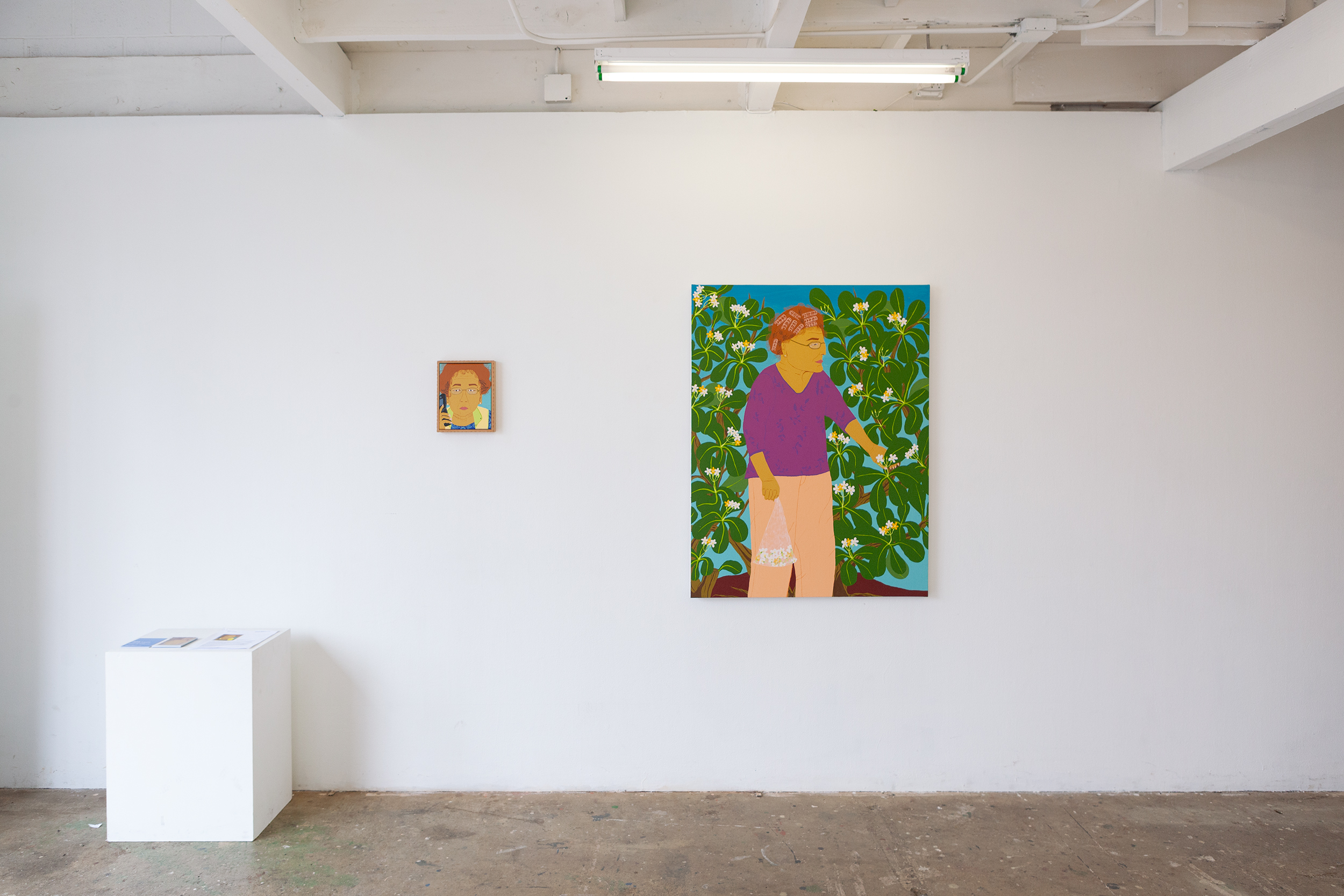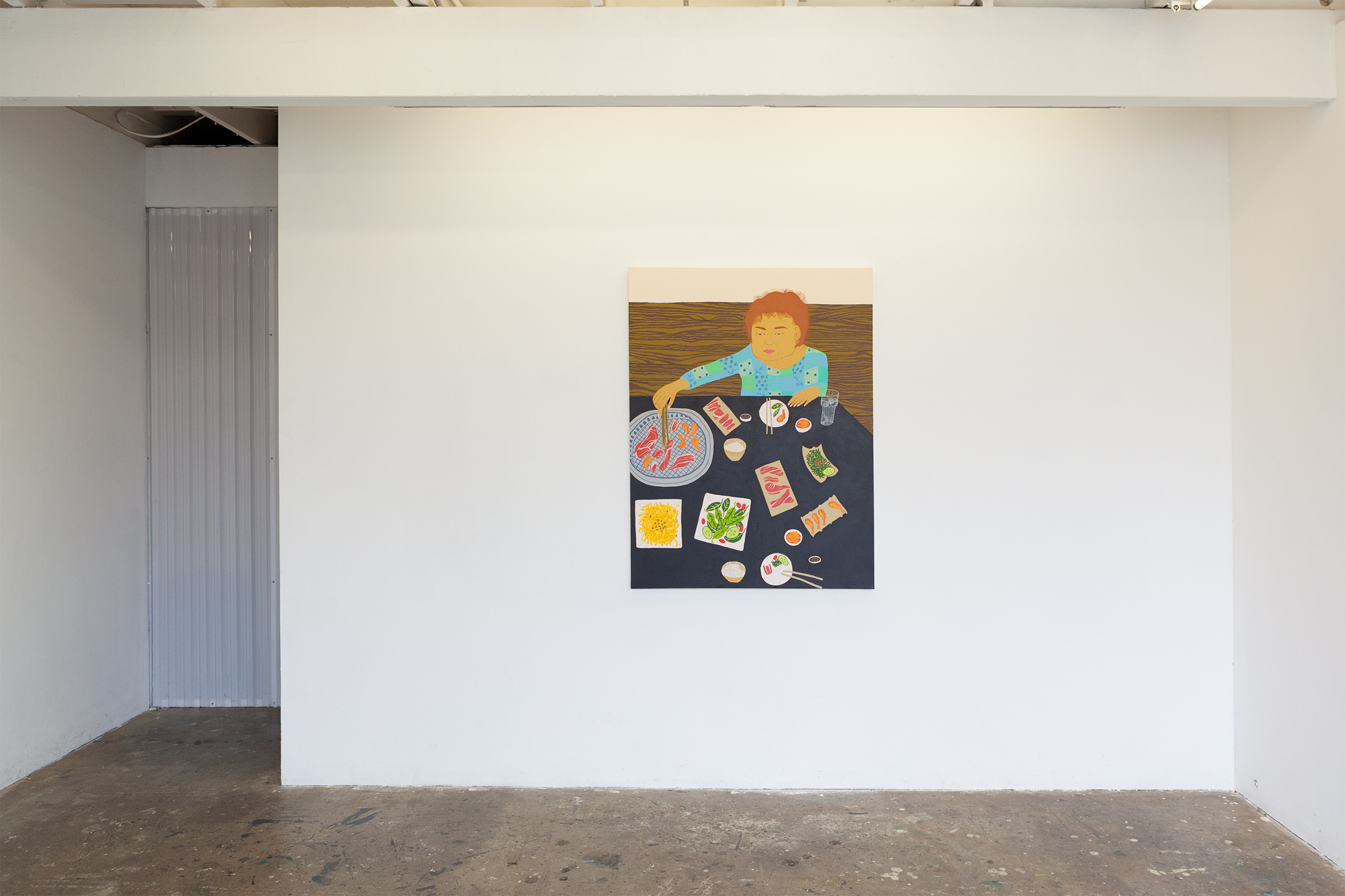 Obaachan picking puakenikeni, 2023
Acrylic on canvas, 36x48"
SOLD
Obaachan eating Japanese BBQ, 2023
Acrylic on canvas, 36x48"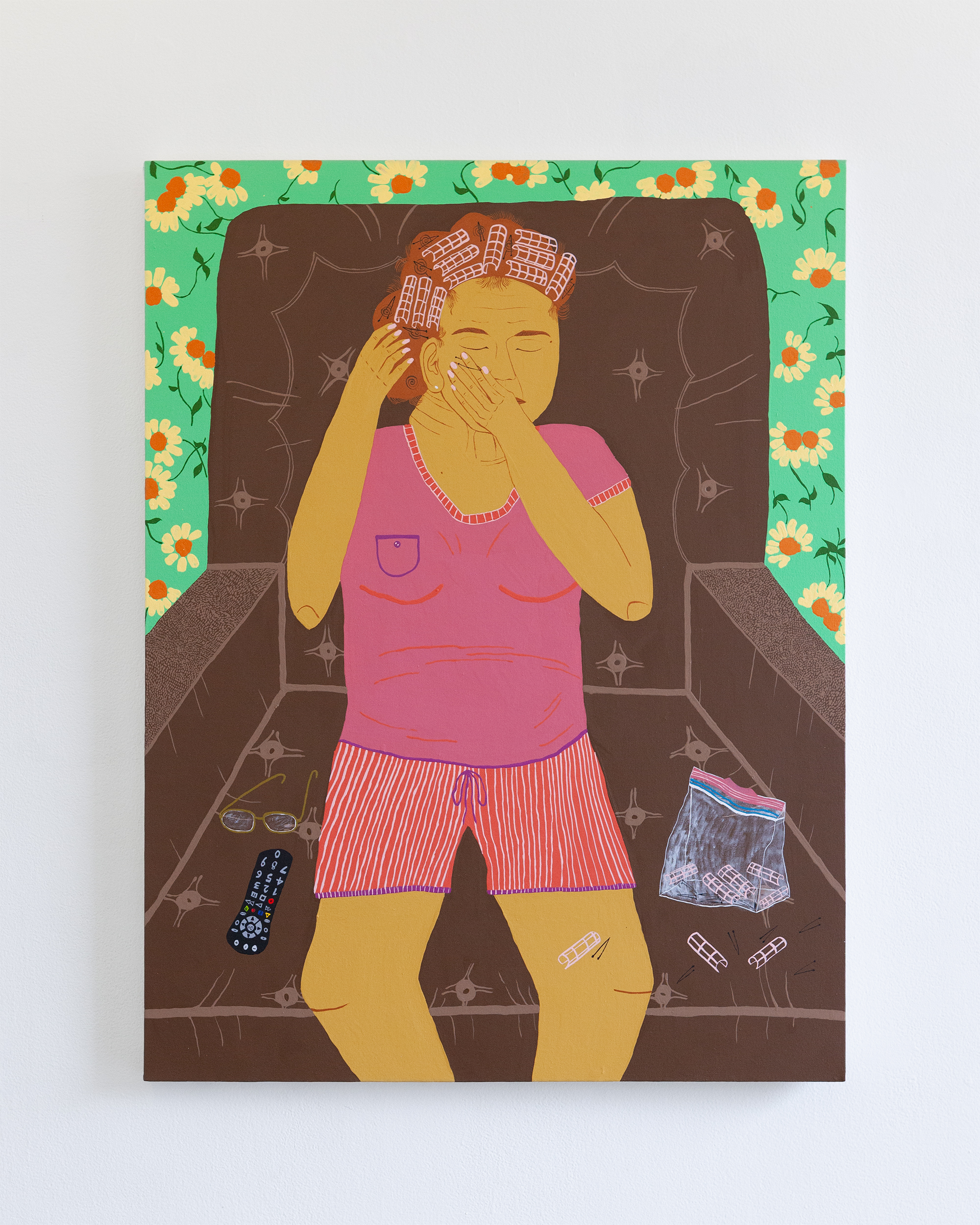 Obaachan setting her rollers, 2023
Acrylic on canvas, 36x48"
Obaachan asleep, 2023
Acrylic on canvas, 5.75 x 7.75"
framed by Josephine Jelecich
For more information contact
dfc@aupuni.space