A Bird's Eye View

An exhibition in two places,
Aupuni Space and ARS Cafe,
curated by Cody Anderson.

May 21 – June 25, 2022

Opening Saturday May 21,
7–9pm at Aupuni Space
Fidalis Buehler
Claudia Kogachi
Joy Saguid Sanchez
Taylor Niimoto
Alex Delapena
FOREWORD – A Bird's Eye View is a collection of stories considering the 'personal' from a perspective hovering just above the first person. Ranging from allegories, to memories, to everyday reflections, their settings and characters coalesce into a world that is strange but familiar. Within its pages/across its walls, I read of a pair of boardshorts belonging to a grandfather, a guiding flashlight vision, and a young man who became a cloud. It's like I was a bird, listening to stories seen and told from a power line, or tree branch - the Ke'eaumoku overpass. Some tales I only saw flying way up high, when everything turns flat, others I could hear down close to the ground, when picking up sticks. Watching and listening from this view, hearing stories about us… it didn't feel like gossip or spying; it was candid, quiet and beautiful.
A Bird's Eye View brings together 5 artists working through diverse materials and methods. Fidalis Buehler (Provo, USA), Alex Delapena (Los Angeles, USA) , Claudia Kogachi (Tāmaki Makaurau, Aotearoa), Taylor Niimoto (Oʻahu, Hawaiʻi), and Joy Saguid Sanchez (Oʻahu, Hawaiʻi) all share a connection to this place, Hawaiʻi nei; whether kamaʻāina, born, raised, residing currently or having family here.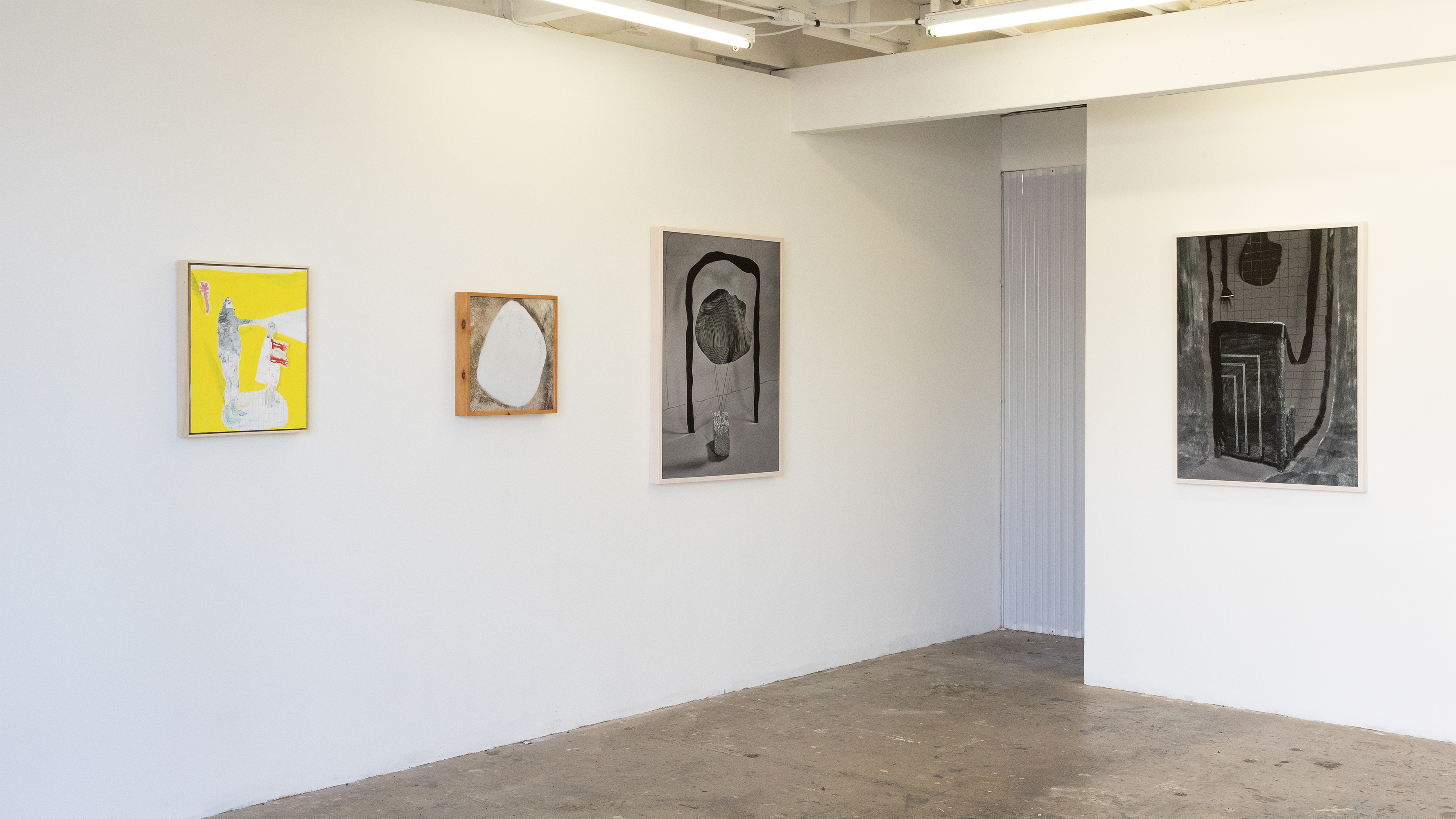 AFTERWORD – Aupuni Space, Koa Gallery, and ARS Cafe, are pleased to partner on a series of artist-driven curatorial projects in support of art-, exhibition-, and community-making on Oʻahu. Linked to one another by their shared commitment to a thriving local arts ecosystem, Off Campus, In Community establishes much-needed connections between different venues, neighborhoods, and audiences across Honolulu. A Bird's Eye View, curated by artist Cody Anderson, is the first exhibition in this year-long collaboration.
About Koa Gallery:
Koa Gallery, established in 1987, is a venue nested within Kapi'olani Community College, in the presence of Lē'ahi, on the island of O'ahu, Hawai'i. A place for collaboration, engagement, and risk-taking through exhibition-making and public programming, Koa Gallery is especially dedicated to art communities of Hawai'i, Oceania, and the Asia-Pacific region. The gallery's production is guided by Kapi'olani CC's mission to "prepare Indigenous, local, national, and international students for their productive futures."
About ARS Cafe:
ARS Cafe celebrates creative expenditures in the arts. Since opening in 2016, the community venue's mission is to provide high quality coffee from all over the world, delicious homemade baked goods and a platform to feel inspired through a cafe art gallery; showcasing different artists and mediums.