ADAM FUNARI + TRAVIS SASAKI
September 7 - 28, 2019
Songs From a Backyard Near You
KAINOA GRUSPE
August 3 - 28, 2019
NAVIGATING THE DUAL-TEMP GLUE GUN

AMBER KHAN

July 3 - 24, 2019
Charlton Kupaʻa Hee
May 11-29, 2019
Reem Bassous
April 5 - 24, 2019
Drew Broderick and Lawrence Seward
March 9 - 31, 2019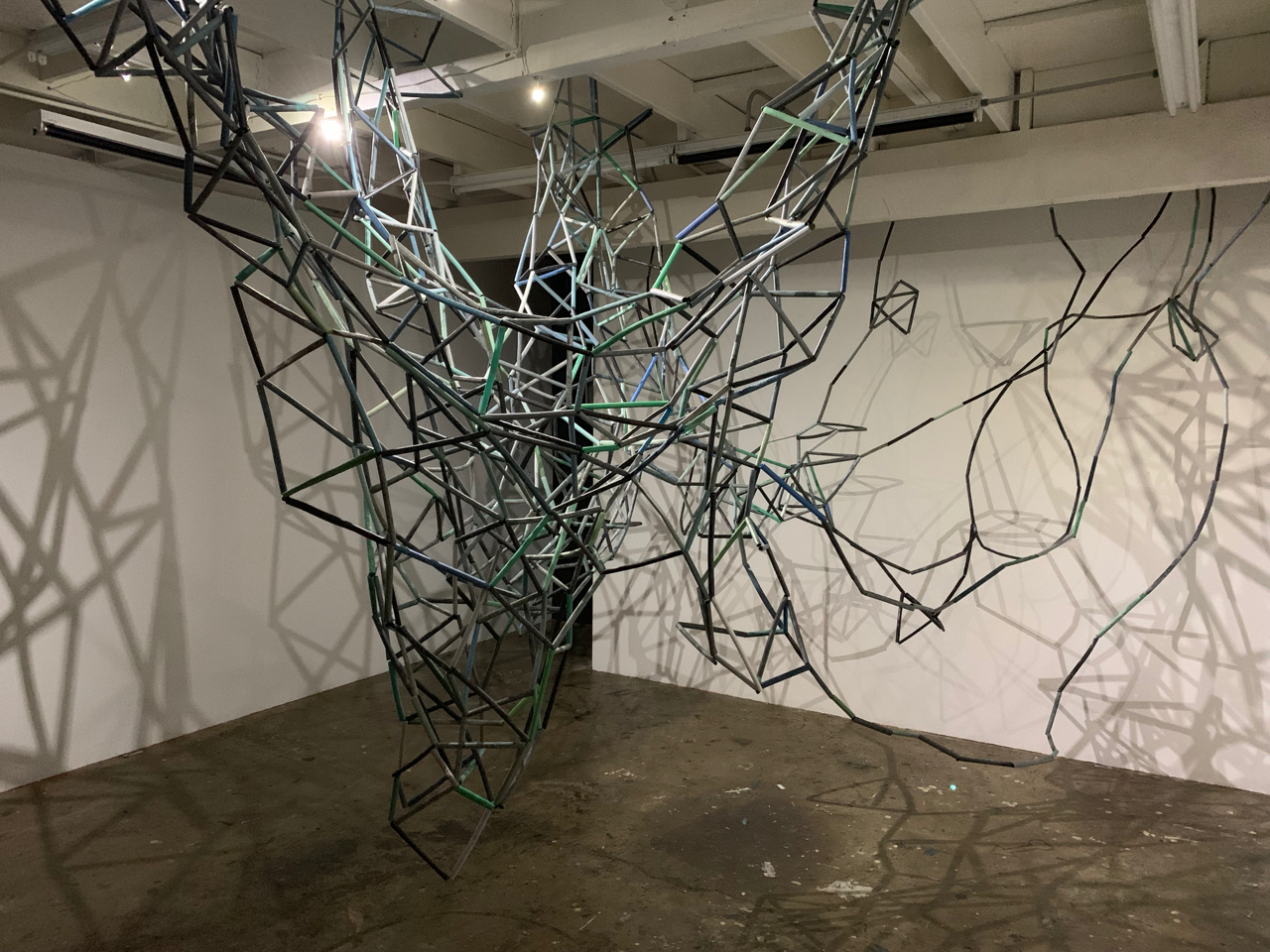 a site specific installation by Kat Kazlauskas
February 22-28, 2019
with Papi Juice and Bubble_T
January 5, 2019
Moon Collective and Waialae Sportswear
December 29, 2018
Analog Sunshine Recorders
Tourist: Looking at/Looking as
Dec 1 -20, 2018
by Uluwehi Kang
November 10, 2018
Cody Anderson, Beau Bassett, Ramsey Cheng, Natalia DaSilva, Malia Gonzalez, Uluwehi Kang, Dylan Turner.
October 18 - November 13, 2018
by Tommy Hite
September 13 - October 13, 2018
Nikau Hindin x Nanea Lum
Te Wheiao is the dawn of time.
Art exhibition and after party concurrent with HI SK8 Film Festival
BRENDEN DONAHUE
REANNA CHAMBERS
ANDRES QUIGUA
June 2 - 30, 2018
Competent and Satisfactory Works by Kainoa Gruspe
I want to make good boring make boring interesting make interesting difficult make difficult naive make naive necessary make necessary optional.
May 2 - 27, 2018
Raw Material an Artist Curated Projects offsite exhibition, curated by TRADES A.i.R. artist in residence Eve Fowler. Eve chose five artists from O'ahu to exhibit along with a piece made by Amy Yao while in residence with TRADES A.i.R. in 2017.
April 6 - 21, 2018
A juried exhibition of contemporary artwork made in Hawai'i. Featuring works by Kalani Largusa, Marika Emi, and Jane Chang Mi.
March 1 - 31, 2018
Solomon Enos doesn't paint flowers. Solomon is a Flower Fan. Aupuni Space is pleased to announce an exhibition of new work by Solomon Enos, from March 15 - March 31, 2018, the second at our new space in Kaka'ako.
February 11 - 18, 2018
Introducing Aupuni Space, a new art gallery in Kaka'ako. Join us this Saturday for the opening of Kaka'ako Nei, an art show featuring contemporary artwork from Native Hawaiian and Hawai'i-based artists.